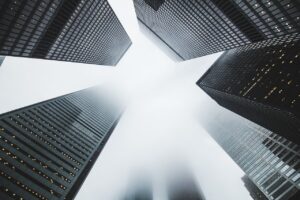 We successfully developed proven workflows to efficiently address the challenges raised by the construction of utility networks in different environments and with various partners.
There are particular aspects to any project as there are similarities. We learned how to streamline what works into effective procedures that produce timely results, thus accelerating project delivery for our clients.

From our experience working with high-profile real-estate developers, we developed a collaboration model that allows for seamless integration within our clients' project delivery approach.
Our services integrate into their own project execution as a turn-key deliverable which they don't have to worry much about.

They enjoyed the ability to deliver their projects on time and within budget by letting us deal with the hassle of utility network connectivity as we know best.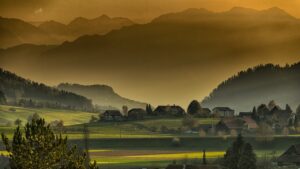 We specialized in all the aspects involved in connecting communities to utility networks, especially gas.
We provide local communities with multi-faceted capabilities, from feasibility studies and applying for EU financing to actual design and work execution in an all-inclusive package.

Generally, local administration struggle with putting together the required resources for benefiting from EU financing, which is vital for the development speed of the community. Specialized knowledge is needed at the local organization level only to develop the proper documentation and this takes time and resources which are usually scarce or inaccessible in the short term.

We offer all these as a package which can benefit local communities in the shortest time, with the least amount of effort, allowing local administration to deliver measurable results to their constituents in the most effective manner and in reasonable time frame.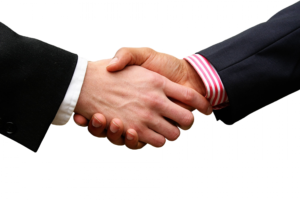 With extensive experience in sophisticated foreign markets, we are ready to welcome collaboration propositions from foreign partners in any countries in Europe or elsewhere.
We offer unparalleled flexibility and valuable know-how to help our partners succeed. We can move any required resources to any location in Europe with proper planning and organization. We also seamlessly integrate with local resources, for optimizing costs and delivery times.
Our strenghts
We currently specialize in building gas, water/sewage and power networks. On an average we lay up to 45-50 km of gas distribution pipes per year.
We also venture into projects with challenging conditions that require special attention to detail and careful execution. Our water works included installations for water supply and used water evacuation, fire extinguishing systems etc. for municipalities, large commercial centers and grain storage facilities.
With a stable, highly professional team, working in an environment promoting hard work and team spirit, we met and exceeded client expectations in terms of quality of execution.
We built power supply networks and transformation stations for public and private clients such as hospitals, private buildings, wind farms, as well as the National Stadium from Bucharest.
Our Results
Our business experienced times of explosive growth of over 30% and 40% year-on-year. Even in times of new construction market slowdown we managed to stay profitable and continued to deliver on our promises.
Although the overall project value levels have dropped, we were still able to execute more work from one year to another.
This is because we keep our costs under control and we take any opportunity to optimize our operations so we will remain the reliable and stable partner that our clients need.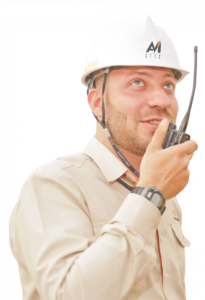 We believe that…
Quality is Hard Work
We believe more in the value that we can provide to our clients in the long run than in the value of each end every contract.Since we established the company in 2002 we did our best to continuously improve ourselves. We specialized in gas, water & sewage and power networks and acquired all the necessary capabilities, credentials and certifications to make sure that we do an outstanding job.Our management and key personnel have long time experience working with large international players in this industry. They bring in a culture of consistent performance and a wealth of best practices that enable us to better service our clients.We heavily rely on developing strong, long term relationships with our clients based on our history of fulfilling our promises.
31 of 41 counties covered
Our coverage
Covering almost the entire country and with sufficient resources to handle several projects at the time, we believe that we are best positioned to help even the most ambitious and demanding clients expand their business successfully.
"Our company contributes to the development of our clients' business by a realistic and competitive approach, offering an unmatched level of quality, safety and stability."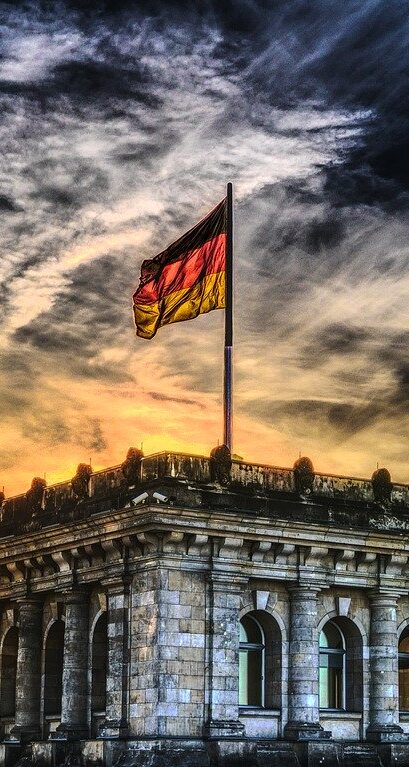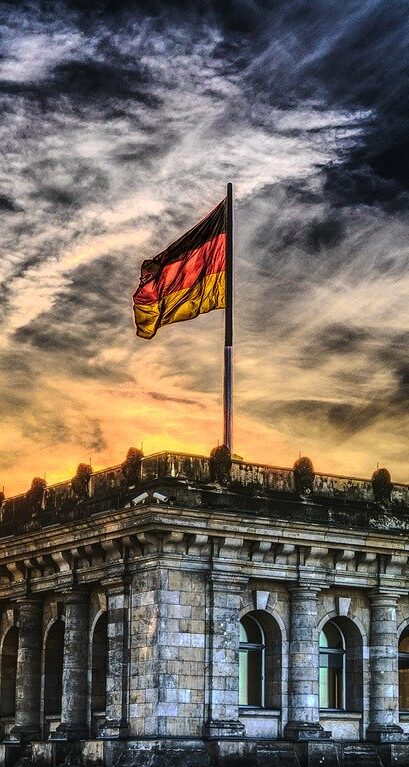 ...and Germany
In 2018, AVI Prod Grup started a close collaboration of over a year, with the German company Schwaben Netz GmbH. 
Schwaben Netz is the largest regional natural gas distribution network operator in Swabia and in parts of Upper Bavaria and positions itself as a competent and reliable partner for natural gas and heating networks.
The company operates over 6,500 km of natural gas networks and offers planning, construction, and operation services for energy systems nationwide.
It serves 95,000 customers directly and another about 13,000 through its subsidiary – Erdgas Kempten-Oberallgäu Netz GmbH.

AVI Prod Grup provided extension and embranchment construction services in an area of responsibility of over 30 km radius. In about 1 year, we laid in over 6,000 meters of pipes, including road rehabilitation after the works were finalized.
Structure
We never underestimate the importance of planning. Time, materials and people can turn into losses for our clients if not properly placed in the structure of planning.
We believe that extending the delivery time or increasing the resources required to finalize a project are a failure of planning. To us it means that we failed to properly foresee the delivery steps and the relationships among them.
Therefore we prefer to spend more time on planning, attending to each and every detail, than to spend excessive time and resources on delivery. This is how we optimize our costs and deliver more value to our clients within the same project parameters.
Understanding commitment
Our organization prides itself with the understanding of its commitments. We realize that our business has a significant impact on other organizations, people's lives, the environment and so on.
Helping Our Clients Expand Their Business
As a construction company we build the future business of our clients. A new construction is always an asset that adds value to the way our clients work, service their own clients and grow further.
Realism
We treat each opportunity with reason. We never promise what we can't deliver and we never back from the promises we make.
Expertise
We make sure we have the set of capabilities required to fulfil the tasks we take on. If we don't have it, we acquire it or we develop it, but we never commit without it.
Experience
We were never afraid to take on challenging projects and this is how we built our extensive experience. In turn, the more experience we gathered, the more challenging projects we will be able to deliver successfuly. We consider this to be a virtuous circle.
Hard Work
Is something that we were never afraid of. Whether it is in the preliminary stages of a project or it is on site, we are keen to make sure that work is done right, no matter how hard.
Achievement
For us achievement means more satisfied clients. They are our best reference.
Meeting standards means meeting expectations
Company Certifications
We believe that certifications are proof of our capabilities. We continuously invest in complying with the industry standard requirements in order to demonstrate our determination to ensure the highest level of quality of our service.
Design and execution authorizations for natural gas works:
Usage installations – PDIB, EDIB
Distribution systems (less than 6 bar pressure) – PDSB, EDSB
Transportation systems (more than 6 bar pressure) – PPI, PT, EPI, ET.
General certifications:
Quality management system – SR EN ISO 9001:2015
Environment management system – SR EN ISO 14001:2015
Occupation health and safety management system – SR EN ISO 18001:2008
International Recognition
Our commitment to quality has been internationally recognized numerous times.
Paris, June 2015 – "BID International Star for Leadership in Quality" – "International Star for Leadership in Quality" Gold Category
Houston, Texas, March 2016 – "World Confederation of Business" – "Elite Member with All Its Privileges and Obligations"
Washington D.C., July 2016 – "World Confederation of Business" – "The BIZZ 2016 Business Excellence"
Amsterdam, Netherlands, august 2018- Worldwide Marketing Organization – " Golden Medal for Quality & Service"
Elite Member- World Confederation of Business, Houston, Texas, April, 2019
The Winner Awards- New York City 2019
ESQR's Quality Choice Prize 2019, Gold Category , Julie 2019, Germany
The Bizz Awards – Entreprenorial Company, kuala Lumpur, Malaysia, November 27, 2019
Platinum member- World Confederation of Business, Houston, Texas, February 2020
Gas
Gas pipes and branching replacement with working pressure change from low to medium on Iazu St., Iazu village, Măgurele community, Prahova county, using PE 100 SDR 11 pipes and connection fittings
Gas distribution pipes and branching replacement between the Tudor Vladimirescu St. and Avram Iancu St., Câmpina, Prahova county, PE 100 SDR 11 medium pressure pipes and connection fittings
Medium pressure gas network replacement on Roşiori, Cloşca, 1 Decembrie 1918, Călăraşilor, Diana, Dogari, Dorobanţilor, Ghioceilor and Şcolilor streets, Brăila, Brăila county
Reduced pressure gas distribution pipes and branches replacement and systematization on Eroilor, Dragomirescu Liviu, Mr. Spirescu, Oprescu Adrian, Câmpulung streets in Târgovişte, Dâmboviţa county, using PE100 SDR 11 pipes
Design and execution of pipe extensions and branches (including resizing of existing networks) and of connection fittings for the modernization of SRS and SRM in the gas distribution systems of Del Gaz Grid (formerly E.ON GAZ DISTRIBUŢIE S.A. – SIBIU)
Design and execution of pipe and branch extensions (including resizing of existing networks)and of connection fittings for the modernization of SRS and SRM in the gas distribution systems of Del Gaz Grid (formerly E.ON GAZ DISTRIBUŢIE S.A. – ALBA)
Gas pipes and branches replacement on: Zambilelor, Petrişor, Zorilor streets, Rm. Vâlcea, Vâlcea county using MP PE 100 SDR 11 pipes and connection fittings
Execution of reduced pressure gas network on Memorandistului Român, Vlad Ţepeş, Dr. Octavian Fodor, Trandafirilor, Petru Maior, Protopop Moldovan streets, Mediaş, Sibiu county
Pipe and branches replacement with RP PE100SDR11 pipes and connection fittings on Plevnei, Scânteii, Triumfului, Libertăţii, 1 Decembrie, Republicii streets, Buzău, Buzău county
Rehabilitation of gas distribution network on Crângului, Csazar Balint, Fabricii streets, using MP PE100SDR11 pipes and connection fittings, Sfântu Gheorghe, Covasna county
Extension works for natural gas networks shorter or equal to 3000 m and natural gas branches in Bucharest and Constanta county.
Water & Sewage
Sewage and fire extinguishing installations: water management, pumping station and water storage tank on the "Construction of agricultural product collection, conditioning and distribution" project in Vităneşti, Alexandria, Teleorman county
Sewage and fire extinguishing installations: water management, pumping station and water storage tank on the "Construction of agricultural product collection, conditioning and distribution" project in Băileşti, Dolj county
Replacement of the public water network on Pieptanări Blvd., District 5, Bucharest
Extension of public water networks and sewage on Gen. Eraclie Arion St., District 1, Bucharest
Extension of public water networks and sewage on Drum Lăpuş, District 1, Bucharest
Replacement of the water network on Şerbota, Dornească, Lacul Plopului streets, District 5, Bucharest
Interior and exterior fire extinguishing installations at Drăgălina silo.
Rehabilitation/replacement/extension of the public water supply system (catchment, adduction, treatment stations, storage tanks, water networks) in Bușteni – Clăbucet and Kalinderu.
Electrical & Construction
Electrical Works
Energy supply for "Colentina Hospital- Medical Section B", Bucharest, no. 19-21 Stefan cel Mare Road, district 2
Installation of BMPT 40A from FB type E3 for SCALA INTERNATIONAL, no. 14-16 C. A. Rosetti Street, district 1, Bucharest
Electrical network, fiber optics and earthing for "Pantelimon wind power plant"
Execution of a transformer station, for the investment "Above ground parking and sports fields – National Stadium"
Interventions in emergency or planned operations in heating distribution networks in Otopeni
Replacement of DN250 heating pipe Otopeni – Mureș St., between the BPR / M5 and P19 block of flats
Damage repair works in Otopeni
Construction Works
Saint-Gobain glass plant, Calarași
Auchan Shopping Center, Pitești
Era Shopping Center, Iași
Armonia Centrul Comercial , Brăila
S.C. UNICON S.A.
Jupiter Centrul Comercial , Argeș
S.C. NIDERA ROMANIA S.R.L. – silos building
Contact
Bucharest Office
8, Popa Lazar St., District 2
Bucharest – 021968, ROMANIA
Ploiești Office
40A, Cerceluș St., Ploiești, ROMANIA
Constanța Office
79, Zorelelor St., Constanta, ROMANIA

031/9261 (Call Center)
+4 (021) 256 8110 (Office)
+4 (021) 256 8018 (Fax)
contact@aviprodgrup.ro