The Company
AVI PROD GRUP was established in 2002. It experienced a new beginning through the restructuring in 2014 when the shareholding structure and the management team changed and the headquarter was relocated from Argeș County to Bucharest.
AVI Prod Grup does its best to earn and keep the appreciation of its clients. Through consistent effort and excellence in project delivery, the company has become one of the main service providers to clients like Engie (GDF Suez), Delgaz Grid (EON), and Apa Nova (Veolia).
AVI Prod Grup also offers a wide range of services to real estate developers by delivering turn-key projects, including everything from supplying solutions or technical assistance to the design and execution of the entire project.
Last but not least, our company helps local administration by offering integrated services, from project financial consulting for gas network projects to the design and execution of the construction work.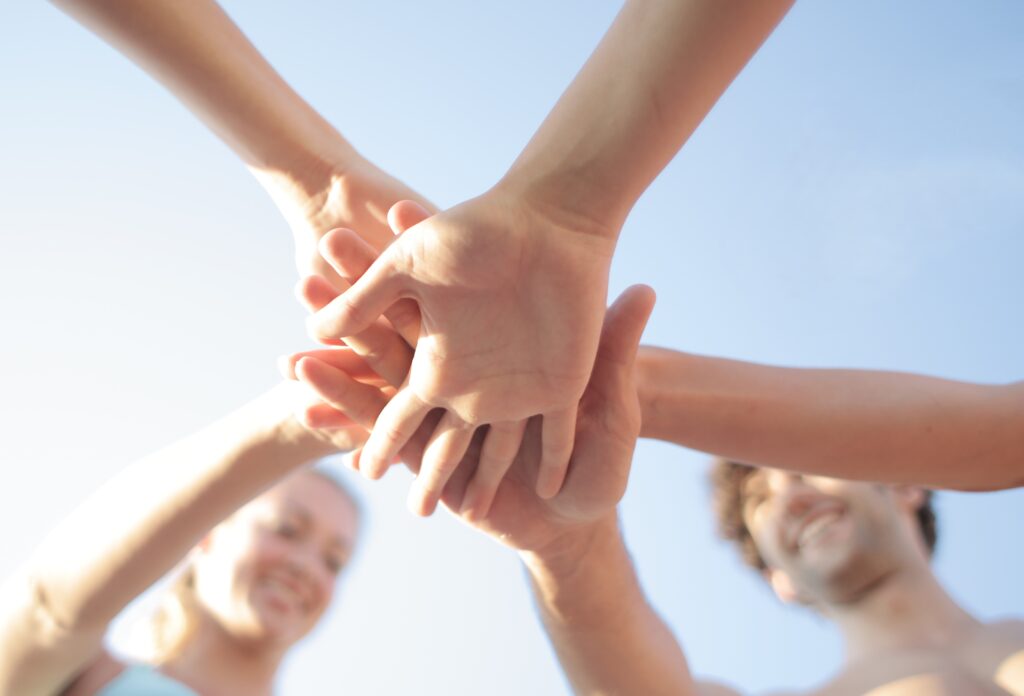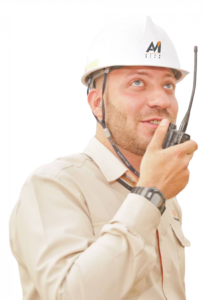 We believe more…
…in the value that we can provide to our clients in the long run, than in the value of each and every contract. Since we established the company in 2002 we did our best to continuously improve ourselves.
We specialized in gas, water & sewage and power networks and acquired all the necessary capabilities, credentials and certifications to make sure that we do an outstanding job.
Our management and key personnel have long time experience working with large international players in this industry.
They bring in a culture of consistent performance and a wealth of best practices that enable us to better service our clients. We heavily rely on developing strong, long term relationships with our clients based on our history of fulfilling our promises.
Our strenghts
We also venture into projects with challenging conditions that require special attention to detail and careful execution. Our water works included installations for water supply and used water evacuation, fire extinguishing systems, etc. for municipalities, large commercial centers, and grain storage facilities.
With a stable, highly professional team, working in an environment promoting hard work and team spirit, we met and exceeded client expectations in terms of quality of execution.
We built power supply networks and transformation stations for public and private clients such as hospitals, private buildings, wind farms, as well as the National Stadium from Bucharest.
We currently specialize in building gas, water/sewage, and power networks. On an average, we lay up to 45-50 km of gas distribution pipes per year.
Our Results
Although the overall project value levels have dropped, we were still able to execute more work from one year to another.
This is because we keep our costs under control and we take any opportunity to optimize our operations so we will remain the reliable and stable partner that our clients need.
Our business experienced times of explosive growth of over 30% year-on-year. Even in times of new construction market slowdown, we managed to stay profitable and continued to deliver on our promises.
31 of 41 counties covered
Covering almost the entire country and with sufficient resources to handle several projects at the time, we believe that we are best positioned to help even the most ambitious and demanding clients expand their business successfully.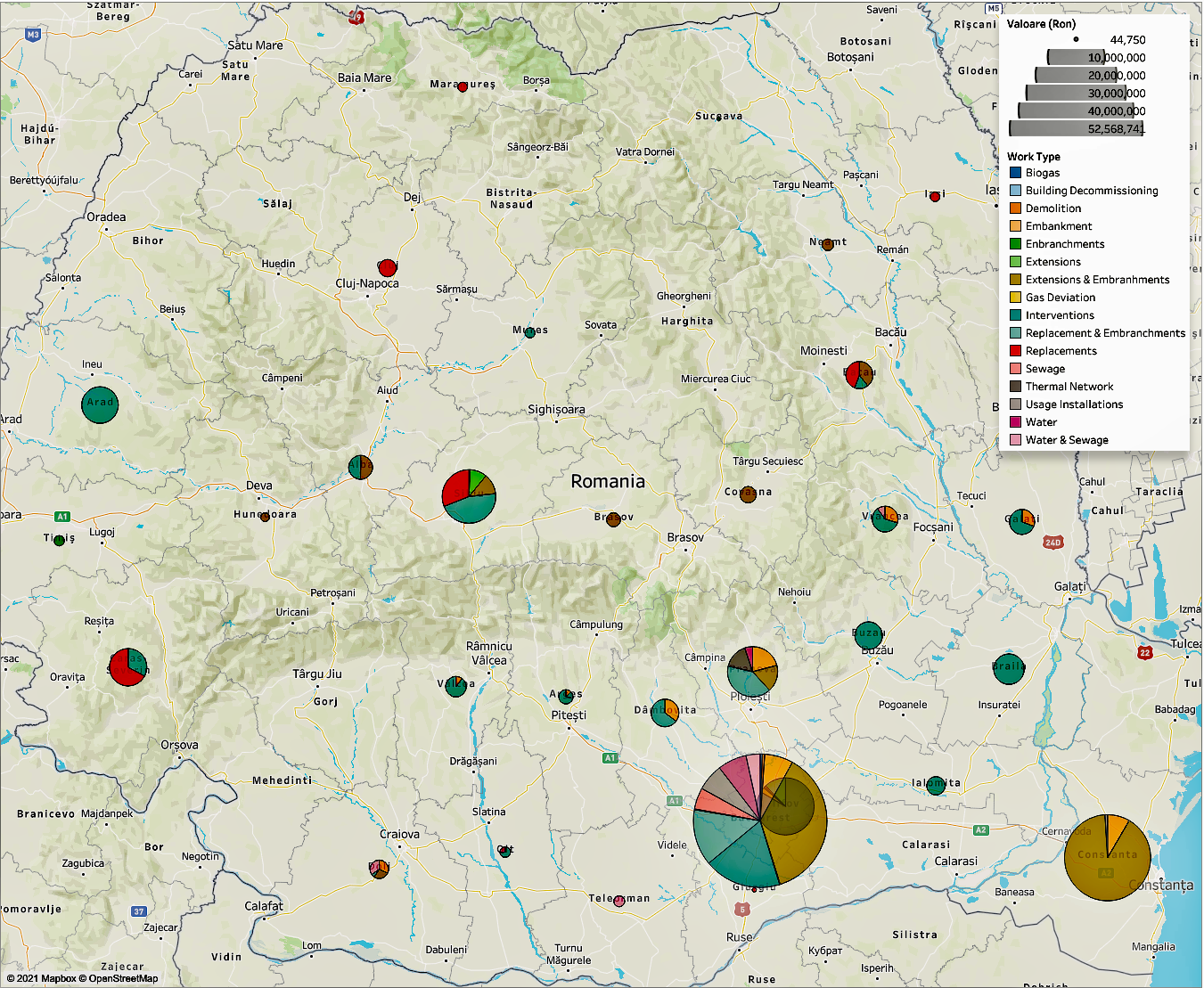 "Our company contributes to the development of our clients' business by a realistic and competitive approach, offering an unmatched level of quality, safety and stability."
Structure
We never underestimate the importance of planning. Time, materials and people can turn into losses for our clients if not properly placed in the structure of planning.
We believe that extending the delivery time or increasing the resources required to finalize a project are a failure of planning. To us it means that we failed to properly foresee the delivery steps and the relationships among them.
Therefore we prefer to spend more time on planning, attending to each and every detail, than to spend excessive time and resources on delivery. This is how we optimize our costs and deliver more value to our clients within the same project parameters.
Understanding commitment
Our organization prides itself with the understanding of its commitments. We realize that our business has a significant impact on other organizations, people's lives, the environment and so on.
Helping Our Clients Expand Their Business
As a construction company we build the future business of our clients. A new construction is always an asset that adds value to the way our clients work, service their own clients and grow further.
What we bring to the table…
Realism
We treat each opportunity with reason. We never promise what we can't deliver and we never back from the promises we make.
Expertise
We make sure we have the set of capabilities required to fulfil the tasks we take on. If we don't have it, we acquire it or we develop it, but we never commit without it.
Experience
We were never afraid to take on challenging projects and this is how we built our extensive experience. In turn, the more experience we gathered, the more challenging projects we will be able to deliver successfuly. We consider this to be a virtuous circle.
Hard Work
Is something that we were never afraid of. Whether it is in the preliminary stages of a project or it is on site, we are keen to make sure that work is done right, no matter how hard.
Achievement
For us achievement means more satisfied clients. They are our best reference.

Bucharest Office
8, Popa Lazar St., District 2
Bucharest – 021968, ROMANIA
Ploiești Office
40A, Cerceluș St., Ploiești, ROMANIA
Constanța Office
79, Zorelelor St., Constanta, ROMANIA
031/9261 (Call Center)
+4 (021) 256 8110 (Office)
+4 (021) 256 8018 (Fax)
contact@aviprodgrup.ro